Spark New Zealand and TVNZ Score Rugby World Cup 2019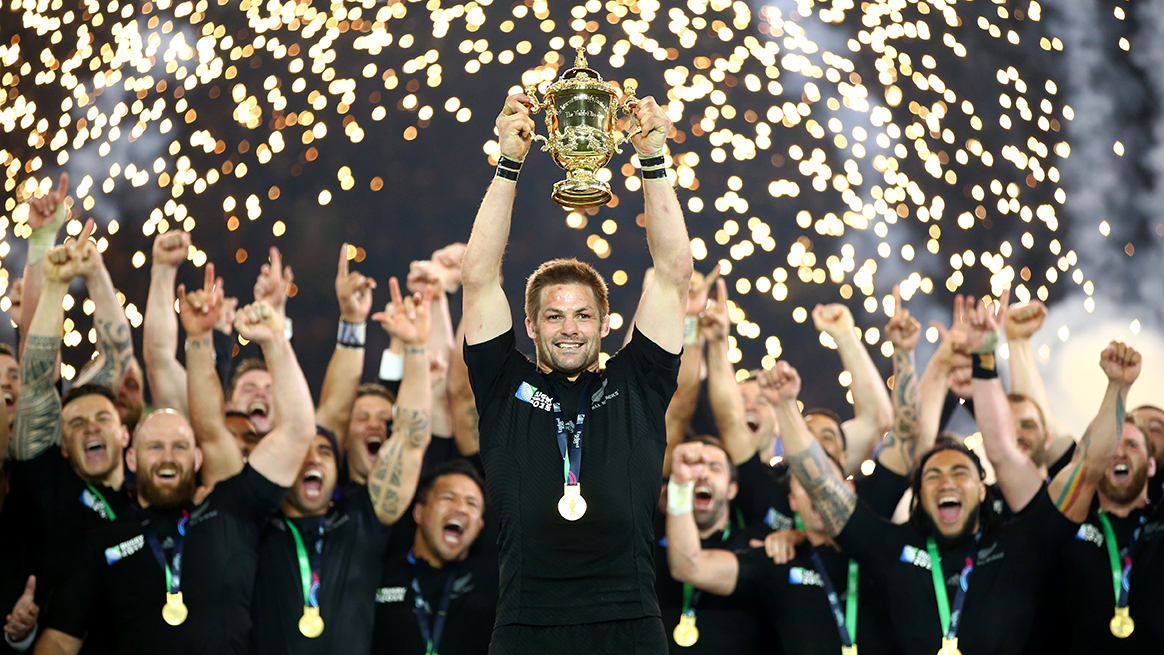 NZ telco and ISP, Spark New Zealand, has announced it has secured the rights to bring to New Zealanders the Rugby World Cup 2019 (RWC2019 Japan), the Women's Rugby World Cup 2021, the Rugby World Cup Sevens 2018, and World Rugby U20 Championships 2018 and 2019.
New Zealanders will be able to stream Rugby World Cup 2019 matches and related content live or on-demand over their home broadband or mobile connection, using a wide range of devices – including TVs, mobiles, tablets and laptops. The service will offer both free and paid content and will be available to all New Zealanders – not just Spark customers.
Spark has entered into an agreement with TVNZ, which will see the Rugby World Cup Sevens 2018, the World Rugby Under 20 Championship 2018 and selected matches from the Rugby World Cup 2019 screen free-to-air on TVNZ. Free-to-air coverage of the Women's Rugby World Cup 2021 will be confirmed closer to the tournament date.
Spark Managing Director Simon Moutter said, "At Spark, we want to help shape the future of sports watching by New Zealanders, so we are immensely proud to be bringing these iconic tournaments via modern streaming capabilities that offer a richer, more engaging viewing experience. We intend to use the power of technology to give Kiwis more control and better choices about what they watch, when they watch and how they watch."
Mr Moutter said rather than the "all or nothing" bundle that has been the approach for previous Rugby World Cups, Spark intends to offer pricing options to suit people's differing preferences and budgets.
"While we won't be releasing pricing details until next year, I can say there will be a menu of well-priced options, ranging from individual match passes through to a full tournament package. We believe this makes Rugby World Cup viewing more accessible to many more New Zealanders than has been the case for recent tournaments."
World Rugby Chief Executive Brett Gosper said, "We are excited to be announcing details of this innovative deal with Spark for World Rugby tournament rights in New Zealand. 
"New Zealand is well-known for its passionate love for rugby and so it's fitting for such a ground-breaking new approach to delivering some of rugby's premier tournaments to begin here. We believe that this deal will give fans in New Zealand access to an exceptional viewer experience that will deliver even more action, analysis and coverage to more people than ever before."
TVNZ CEO Kevin Kenrick said, "Our agreement will broaden the availability of New Zealand's biggest sport and give viewers even more choice. Together we're committed to delivering a fantastic viewing experience for all New Zealanders – making the most of Spark's leading digital technology and distribution capabilities and TVNZ's unrivalled audience reach and content expertise.  
"Big sporting events have a huge following and in New Zealand it doesn't get much bigger than the Rugby World Cup. It's must watch moments like this that drive TV viewing. TVNZ's excited to be the free-to-air TV home for the next Rugby World Cup. The tournament is a major addition to our sport event line up, and builds on our recent Commonwealth Games coverage," Mr Kenrick said.
TVNZ will screen seven Rugby World Cup 2019 matches live –  including the tournament's opening match and the final – the same number offered free-to-air in 2015, and a yet to be confirmed number of delayed matches. Ads won't run in live game time, said TVNZ. Details of these matches will be released in the coming months.
Mr Moutter confirmed the live streaming service would not be restricted to Spark customers and would be accessible via New Zealand's 5 million+ mobile connections (3G/4G) and 1.5 million broadband subscribers, saying, "We will be reaching out to other network operators and providers to see how we can optimise the viewing experience for their customers. Although, of course, we are likely to offer Spark customers some special deals and experiences.
"We believe that by offering New Zealanders more options when it comes to where and how they watch games – and how much they need to spend – we will make the Rugby World Cup accessible to a much wider audience than those with a paid-TV subscription.
"The increasing diversity of New Zealand and rapid changes in technology mean many of us are watching sport in a very different way to in the past. By combining our technical expertise and capability with that of TVNZ, we believe we will not only deliver these tournaments in a way that long-time, loyal rugby fans will love, but we will also reach out and inspire new audiences to get behind our men and women in black – bringing the Rugby World Cup to a much wider audience," Mr Moutter said.
Mr Moutter also emphasised the importance of the rights to Spark's broader media strategy.
"Through our successful operation of Lightbox and our partnership with Netflix, we have demonstrated our commitment to be a key player in a rapidly evolving media environment when it comes to New Zealanders watching their favourite TV shows and movies online. Given how passionate New Zealanders are when it comes to watching their favourite sports, we have an ongoing interest in playing our part as sports viewing moves online as well.
"At the same time, we're disciplined when it comes to investments of this nature. Although sport is a powerful content genre, it is typically very expensive – something we're mindful of. For this reason, we're focused on making sure the business case for securing rights of this nature can stand on its own two feet – and these tournaments certainly do that."
Commenting on its unsuccessful bid for RWC2019, pay TV operator Sky NZ said, "Sport broadcasting is a competitive business, and while we are disappointed not to be the preferred bidder, it's an economic reality that we can't have every match of every sport that New Zealanders like to watch.
"While the Rugby World Cup is great content and we put forward a strong bid for it, it is an incredibly expensive event that plays once every four years for six weeks.  SKY Sport's business is built on offering sports fans their favourite matches on a week in, week out basis, over multiple years.  Our customers will continue to enjoy the Super Rugby, Mitre 10 Cup, and All Blacks tests (including the lead-up to the Rugby World Cup).  For 52 weeks of the year they will also watch the Warriors and the NRL, the Cricket, Netball, Supercars, Golf, Cycling, Football, Basketball, Moto GP and Boxing, to name a few.
"Rugby World Cup rights are sold by IMG Media on behalf of Rugby World Cup Ltd, and are unrelated to the SANZAAR rights. SKY has the SANZAAR rights through to 2020, including All Blacks tests, Super Rugby and the Mitre 10 Cup."
Visit www.tvnz.co.nz and https://www.sparknz.co.nz 
---
SELF-SERVICE WEB SITE ADVERTISING
Manage your own ads on this web site. For more, click the button below.