WorldDAB Launches New International DAB+ Logo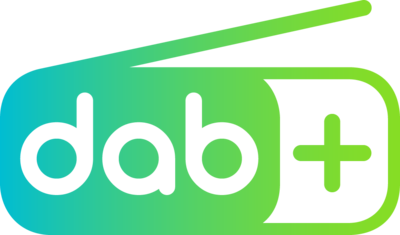 WorldDAB, the association which promotes DAB digital radio around the world, has announced the roll-out of a new DAB+ logo and marketing toolkit for international markets.
The logo and corporate design was originally developed by ARD in Germany and is now available to all DAB stakeholders. Free for use in promoting DAB+ to listeners, the new logo will for the first time ensure consistent marketing of DAB+ internationally. Available via the WorldDAB website, the logo is designed to improve consumer recognition of DAB+ across borders. The logo replaces the black and white DAB logo, which had been in use for more than a decade.
Germany, France, The Netherlands, Belgium and Austria are the first countries to use the logo in marketing and point of sale material, with others set to follow later this year. It is already being used by home and in-car receiver manufacturers, public and commercial broadcasters and automotive OEMs.
The new marketing toolkit includes design elements and strategies for on-air radio spots, online distribution, social media, point of sale material and consumer advertising. It can be fully aligned to the needs of each market, including the tagline which varies by country. Countries have the option to use "more radio" or to develop a country specific message. The logo works hand-in-hand with the Digital Tick Mark and other technical logos.
The new logo and toolkit can be downloaded via https://www.worlddab.org/technology-rollout/logo