Boris FX Free Particle Illusion App for Motion Graphics, VFX and Editorial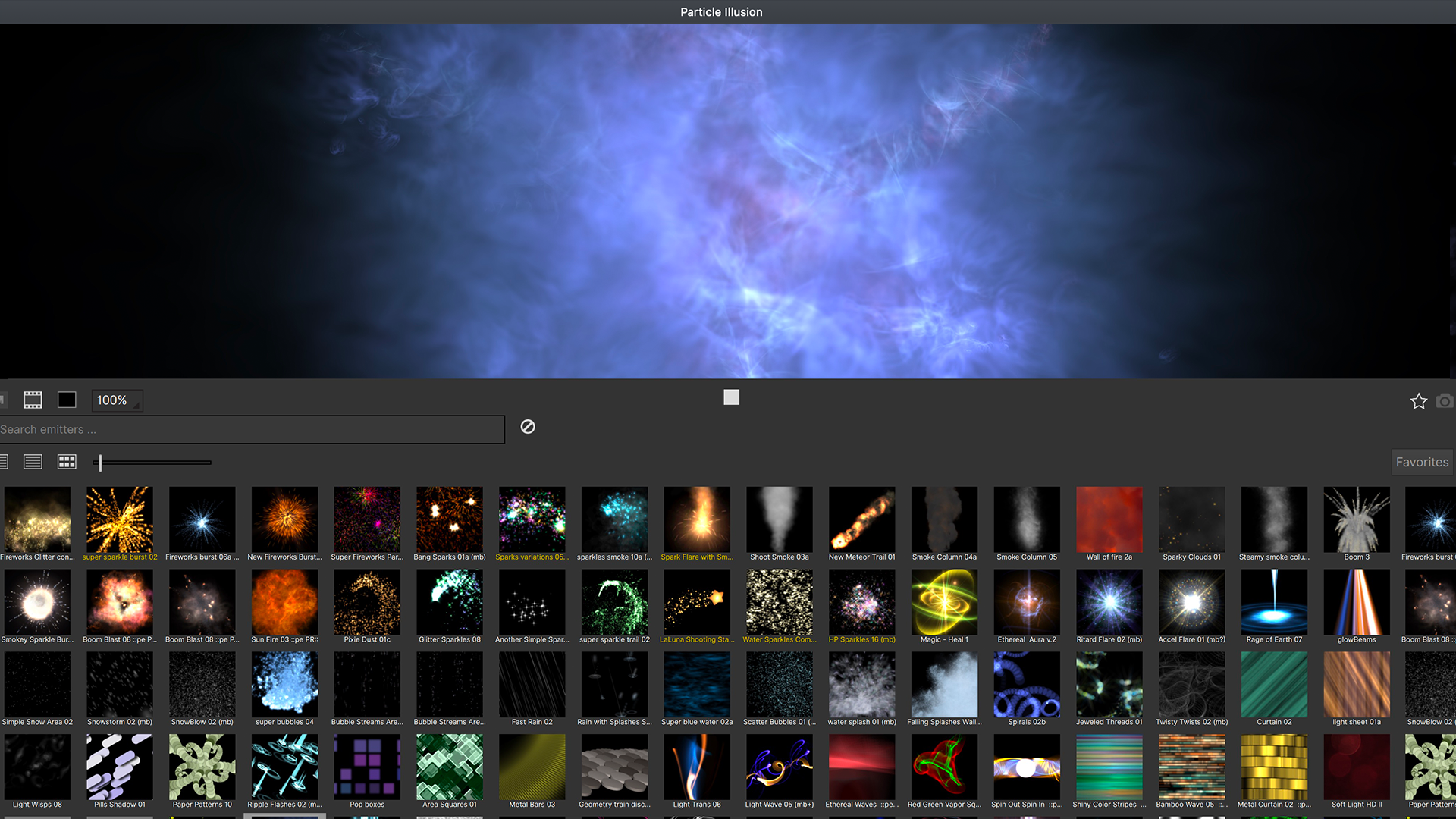 Boris FX's GPU-based particle generator is now available as a free Particle Illusion Standalone application. The plugin version, which supports Adobe, Avid, and OFX hosts, remains part of the Boris FX Continuum package.
The new product release gives motion graphics designers, visual effects artists, and video editors access to thousands of professionally-designed, drag-and-drop particle emitters. Particle Illusion's massive Emitter Library features photorealistic effects to easily add explosions, fire, smoke, dust, snow, fireworks, abstract organic elements, and even retro video game-inspired graphics to titles, lower thirds, and motion backgrounds. Users can choose to render out a preset as is or tweak parameters to create custom animations.
"Particle Illusion's preset-based particle system will come in handy in every editor's and compositor's toolbox. We decided to release the fantastic standalone application free-of-charge to help out the many artists who might not otherwise be able to afford new software due to the COVID-19 pandemic," says Boris Yamnitsky, Boris FX, Founder and CEO. "To facilitate this new standalone workflow, we've introduced export to ProRes, an industry-standard intermediate codec. In addition, Particle Illusion's saved emitter libraries and projects can be freely shared among users of the plugin and the free Particle Illusion Standalone application."
"The free Particle Illusion Standalone democratizes particle creation. It's a huge win-win for editors, artists, and anyone new to particles," states Alan Lorence, former Wondertouch Founder and Particle Illusion Product Manager. "Particle Illusion now supports the latest OS versions, has a modern UI, is faster and more usable than ever, and will continue to be developed and released in future free updates. The initial free release is just the beginning!"
Visit www.borisfx.com