Kim Dalton Announced as New Chair of Screenrights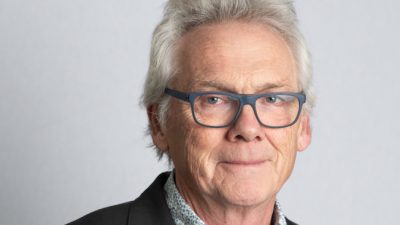 Content licencing and royalties body Screenrights has announced it has appointed Kim Dalton as Chair of its board of directors, with Georgina Waite elected as Deputy Chair. Dalton succeeds Jill Bryant, who stepped down from the role that she has filled since 2006, and will retire from the Board at the end of the year.
Kim Dalton is a former CEO of the Australian Film Commission; former Director of ABC Television; former Chair of Freeview Australia; Chair of the Asian Animation Summit, and has over 40 years' experience as a senior executive in the screen industry across production, distribution and broadcasting. He is a recipient of the Order of Australia medal for service to the Australian film and television industry.
"We're delighted to welcome Kim Dalton as Chair of our Board as we head into our 30th anniversary year in 2020. Kim brings a wealth of industry knowledge to the role and we're honoured to have him at the helm. We are also very appreciative of Jill Bryant's leadership over her tenure, and farewell her with heartfelt thanks," said James Dickinson, Screenrights' Chief Executive.
"I look forward to working closely with James and the Board to help guide this important screen organisation at such an interesting time in the shifting industry landscape. I'm excited about the opportunities for Screenrights and its members in the coming years," said Kim Dalton. "I thank Jill for her contribution over 16 years of service on the Board, including an outstanding 13 years as Chair.  I also want to acknowledge the work of Ben Grant who is stepping down as Deputy Chair. I look forward to continuing to work with Ben on the Board."
Jill Bryant said: "In my time as Chair, Screenrights has more than doubled our annual distributions to members, as well as diversifying our service offerings to those members with the launch of our Disbursements Service. I leave the Board proud to have played my part in the organisation's growth and development, and confident that with Kim's leadership Screenrights has a great future."
---
SELF-SERVICE WEB SITE ADVERTISING
Manage your own ads on this web site. For more, click the button below.