Shane Taurima to Join Māori Television Executive Team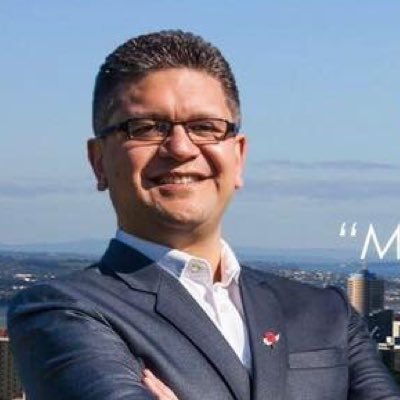 Experienced broadcaster Shane Taurima (Rongomaiwahine, Ngāti Kahungunu) joins the Māori Television Executive team in the interim position of Deputy Chief Executive – Organisational Transition, to lead the organisation's change work programme through until 30 June 2019.
Chief Executive, Keith Ikin, said, "Māori Television has embarked on an important strategic shift aimed at repositioning the organisation in what is a competitive dynamic digital environment.
"Māori Television continues to undergo change as the environment in which we operate changes. Our new strategy is audience-led and focusses on content that has with quality te reo Māori, is entertaining and presented from a Māori perspective – where and when our audiences want. This needs to be reflected in the way our organisation is aligned."
Mr Taurima, brings a wealth of expertise to Whakaata Māori with more than 25 years' experience across media and broadcasting including General Manager Māori and Pacific Programmes for Television New Zealand, Chief Operating Officer for the North Island Whānau Ora Commissioning Agency, the senior ministerial advisor to the Minister for Māori Development and managed national Māori radio news service Ruia Mai.
Mr Taurima's fixed-term position is effective from Monday 17 September.
Visit www.maoritelevision.com 
---
SELF-SERVICE WEB SITE ADVERTISING
Manage your own ads on this web site. For more, click the button below.