Blackmagic URSA Mini Pro 12K Shoots Japanese Cosmetic TVC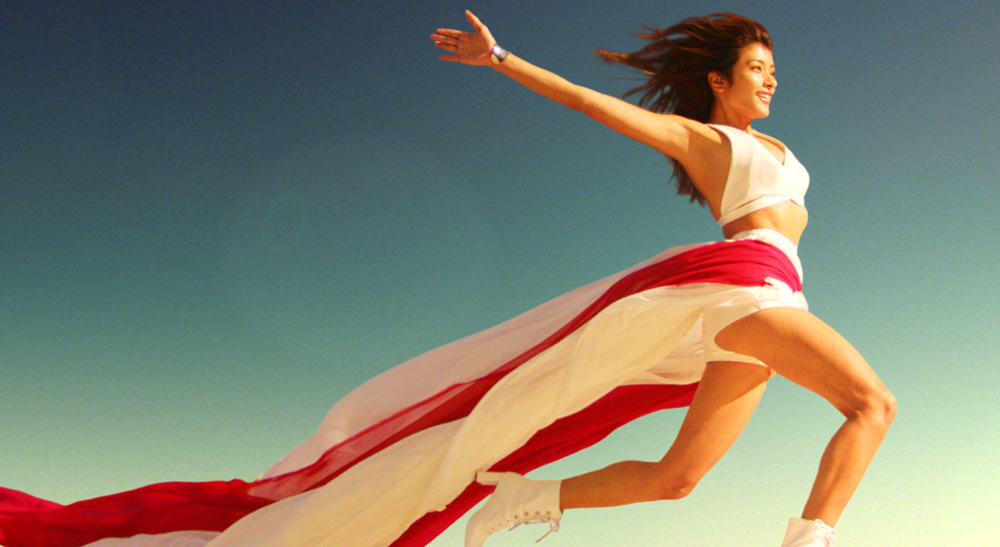 Blackmagic Design has announced that the latest commercial for Japanese beauty chain, Esthetic TBC, was shot with Blackmagic URSA Mini Pro 12K. The TV commercial was also graded with DaVinci Resolve Studio.
The TV commercial, starring Japan's top model and influencer, Rola, was shot entirely using a blue screen. The commercial shows Rola running toward the finish line in a desert in slow motion. The commercial was directed by Eiji Tanikawa, CEO/director of the production company TOKYO, who has created many commercials for large companies and has won numerous international advertising awards. DP Tadashi Sato of TOKYO shot the commercial with the URSA Mini Pro 12K.
"I wished to go on a location but due to the situation with COVID-19 I gave up the idea. Thus, I decided to do studio shooting and composite background at post. I wanted an atmosphere of a sunbaked desert to express the thirst for beauty of women, with Rola representing them," said Tanikawa.
Tanikawa explained the reason he chose the Blackmagic URSA Mini Pro 12K for the TV commercial: "I have been using Blackmagic cameras for a long time and whenever a new one comes, I jump on it. It was the perfect timing for me to work on this project since the new 12K camera was just released. Also, it was important that this camera was capable of high speed shooting. More frames were better for this project, but the budget was too tight to rent a conventional high speed camera. With the URSA Mini Pro 12K, I could shoot 240fps in 4K and I kept my budget under control."
"Because it is a 12K camera, I had to be more careful what kind of lens to choose. But in the end, I was satisfied with the picture I shot. The usability of the camera is also fine as it's similar to other Blackmagic cameras I have used," Sato, said.
He continued: "It's so hard to find a camera which can do more than 120fps in 4K. The URSA Mini Pro 12K is the camera that fits the bill for many cameramen. It will play an active role in situations where high speed shooting is necessary. Usually if I want to shoot in high speed for something, like music videos, and don't have enough budget and my choices are very few. However, this camera unleashes the creative boundary for those who struggle with budget issues."
Tanikawa added: "Because this is a commercial for a company which runs a chain of beauty salons, it was important to express true beauty. I think I could capture the formative art of Rola with this camera. She looked perfect with her well toned body, almost like a plaster figure in the footage. "
Tanikawa did offline editing himself for this project and said the footage from the camera was easy to handle. "This commercial was shot entirely with blue screen, and keying was really easy and clean. I could easily predict what the final deliverable would be even when I was offline editing. Grading was done with DaVinci Resolve Studio, and I aimed to obtain a feeling of scorching heat in the desert. I could make unique colours while not ruining the makeup and lighting which was captured in the footage."
Visit www.blackmagicdesign.com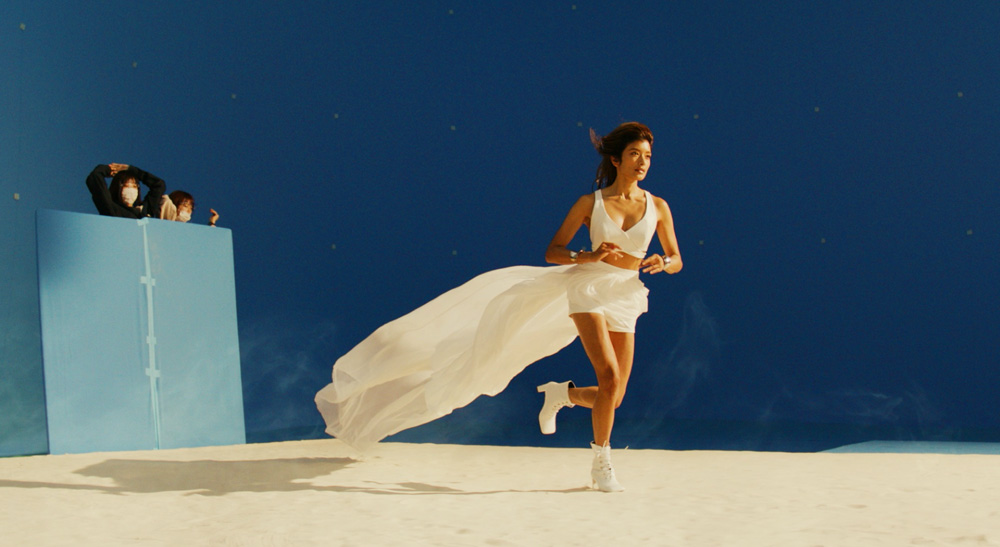 ---
SELF-SERVICE WEB SITE ADVERTISING
Manage your own ads on this web site. For more, click the button below.