Broadcast and Streaming for Nine Coverage of NRL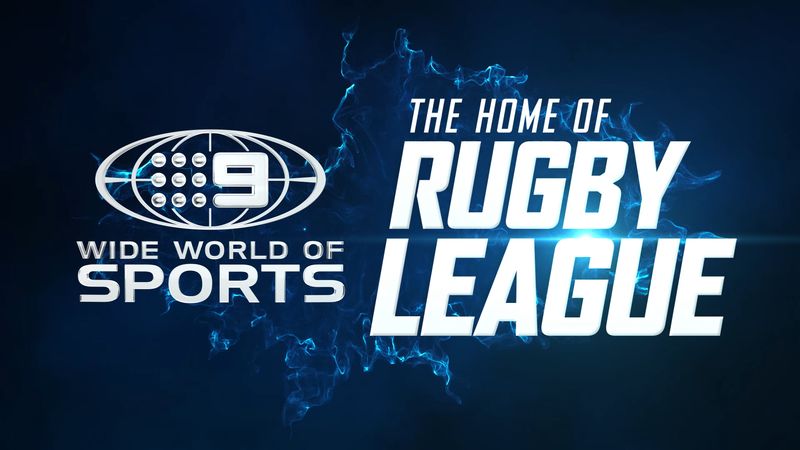 Nine's Wide World of Sports is pushing its "Home of Rugby League" status to a new level in season 2018 when footy fans get LIVE and FREE rugby league access across Nine and 9Now – including exclusive coverage of State of Origin and the Telstra Premiership Grand Final.
Key features of the 2018 Premiership include 23 Thursday Nights of NRL, two blockbuster rounds of football over the Easter and Anzac weekends with four matches each on Nine, and the last five Saturdays LIVE and FREE on Nine. Every match will be streamed on 9Now.
Nine's Director of Sport, Tom Malone, said: "There is more footy than ever before on Nine and Nine's digital platforms. Fans won't need to go anywhere else to get more of the best games, presented by the biggest names – all live and free and in HD."
Match coverage will be complemented by a new-look NRL Footy Show, a new-look Sports Sunday and a new-look Sunday Footy Show will be joined by the brand new 100% Footy program, the Intrust Super Premiership in NSW, and the Intrust Super Cup in Queensland.
In addition to 9Now providing access to LIVE streamed rugby league matches and programs, the Wide World of Sports digital offering on www.wwos.com.au  will keep rugby league fans up to speed online with enhanced clips and highlights of all matches, live scores and statistics, round-the-clock news and expert analysis.
Nine's Head of Rugby League, Simon Fordham, said: "This year we are all about creating the best seat in the house at the biggest games LIVE and FREE for footy fans. Nine has been the 'Home of Rugby League' for four decades, but this year's offering across Nine, 9NOW and wwos.com.au is unprecedented. Our rugby league content is delivered by the biggest names in the game and that's what sets us apart as a destination for all footy fans."
The growth of women's rugby league is a huge focus in 2018. Nine and 9Now will broadcast up to eight women's matches LIVE and FREE in HD across the season, including a stand-alone women's State of Origin game on Friday, June 22 from North Sydney Oval. Jillaroos Ruan Sims and Allana Ferguson will join the Nine team across the footy programs, as well as in commentary for the women's games and the Intrust Super Premiership in NSW.
---
SELF-SERVICE WEB SITE ADVERTISING
Manage your own ads on this web site. For more, click the button below.